London based Prime-of-Prime brokerage IS Prime, part of the ISAM Capital Markets Group, has released details of its Fiscal 2021 financial results, reporting Revenues of £37.9 million for the year ended June 30, 2021 (up from £36.1 million in its previous fiscal year end in March 2020), and significant investments to pave the way for future growth.
IS Prime also reported an increase in Net Assets from £10.7 million to £18.8 million by retaining the period's profits.
Operating profit of £10.1 million was down year on year largely due to the firm's increased expenditure on in its people, technology and a larger premises in the City, London to accommodate growth.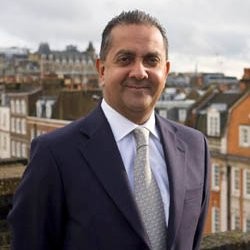 Raj Sitlani, Managing Director of ISAM Capital Markets said,
"We have taken the opportunity to invest in our business over the course of the pandemic and, despite the challenges of operating in this environment and of an increasingly competitive market, we have continued to grow the business and have laid the foundations for continued growth in the post COVID world. Due to this, our staff and office costs have increased substantially.

"With our new office, our exceptional team, significant investment in technology and a growing and diversified client base, we believe we are in a strong position for continued growth. We also have plans in place to broaden our offering with a range of new products for brokers, fund and asset managers. This will reinforce our position as a global market leading Prime of Prime."
IS Prime was founded in 2014 by Raj Sitlani and Jonathan Brewer together with systematic hedge fund manager, ISAM.
IS Prime, part of ISAM Capital Markets, offers full service brokerage and execution via its cutting edge proprietary technology. As a Prime of Prime, IS Prime provides aggregated pricing sourced primarily from Tier one institutions, settled through the group's bank Prime Brokers. ISAM Capital Markets also includes IS Prime Hong Kong (regulated by the SFC) and risk management specialist, IS Risk Analytics.