S mart data and analytics trading solutions provider big xyt has announced that Meyruey Gilles Meyruey has joined their executive team as Head of Business Development (Continental Europe).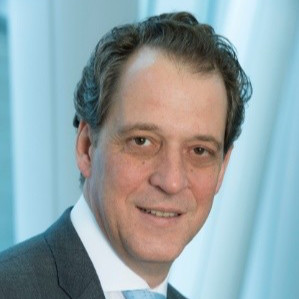 Gilles Meyruey's 35-year career in Europe covers senior positions in equities, derivatives, and bonds trading, execution services management and client management for leading firms including Société Générale Corporate and Investment Banking (SGCIB), Dexia Securities France, Exane and Deutsche Bank.
Gilles Meyruey commented,
"I'm excited to join the talented and highly skilled team at big xyt. I have been watching their success in Europe over the past few years with great interest and have been impressed as their security analytics and execution analytics solutions have evolved and been adopted by global firms including leading exchanges, Tier 1 banks and buy-side clients. I'm looking forward to further driving expansion in Continental Europe and introducing our unique solutions to firms in the region."
Robin Mess, CEO and Co-founder of big xyt, said
"I'm pleased to welcome Gilles to our global leadership team, which covers EMEA, the Americas and Asia Pacific. The combination of Gilles' experience with big xyt's expanding portfolio of analytics solutions will be of tremendous value to the financial services industry and will enable us to accelerate our growth and to develop our global capabilities across asset classes in partnership with our clients."
big xyt has created a global ecosystem for tick data analytics covering more than 120 trading venues, across Equities, ETFs, FX, Futures and Options. Its unique technology normalises trade conditions of venues allowing consistent aggregations of trading volumes, comprehensive analysis, and delivery of results in a flexible and customisable format. big xyt's innovative analytics solutions are relevant for a broad range of use cases including strategy development, performance trends and analysis, back testing, quantitative research, and regulatory changes. The platform delivers information through a convenient and interactive user interface, and users can easily connect to its cloud-based platform via APIs.