About STC Trade
STC Trade is registered in Canada. This broker has experience of 2 to 5 years. And it offers a variety of financial instruments to its global clients. And we can see that the main market for this broker lies in Asia.
Unavailable website
As we know so far, STC Trade's British website (https://en.stcforex.com/) is unable to open. It shows that the website expired on 04.02.2021. since we can't get the information from the website, this risk is high. You may not have a clue about the contact information if something goes wrong.
Regulation: Is STC Trade legit?
Evidence 1: Domain Name Survey Resultsdescribe:
The platform domain name was established on March 27, 2019.
The screenshot of the domain name query is as follows: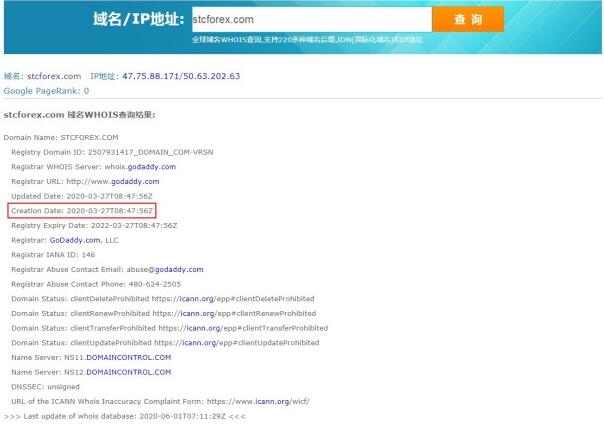 Evidence 2: Claims to be regulated
describe:
The platform does not provide any regulatory information, and generally regulated platforms will announce the regulation in a prominent location for users to verify. It should be a fake platform without any regulation!
The screenshot of the official website of the platform is as follows: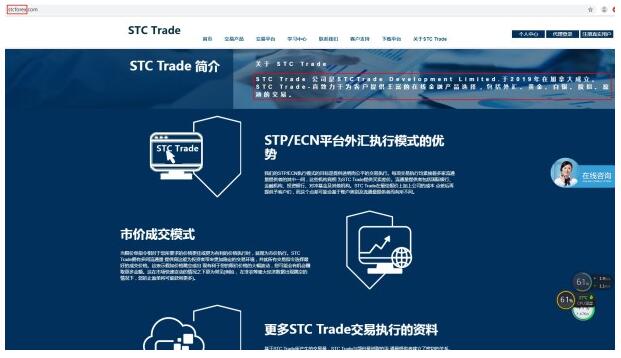 Evidence 3: Regulatory Findings
describe:
The platform has no effective supervision.
This broker has been listed as a scam broker. FX110.com warns traders of the potential risks. This broker has been verified to be illegal and all of its licenses have expired, and it has been listed in FX110's Scam Brokers list.