CySEC licensed Retail FX, CFDs and crypto broker Skilling has announced that it has closed a capital raise of €10 million (USD $11.4 million) – its largest funding round to date. The new money makes it €15 million in capital raised by Skilling over the past 18 months.
Skilling raised the new funds from what it called "seasoned Scandinavian investors," without providing any specific names (more on the company's background and funding sources follows below).
The company added that latest financing was done at a valuation premium of "nearly 50%" to its valuation a year ago. Skilling said that the financing was done on the back of what it termed a record year, with triple-digit yearly increases in active users, trade volumes and revenues, although again the company didn't provide any specific figures to back that up.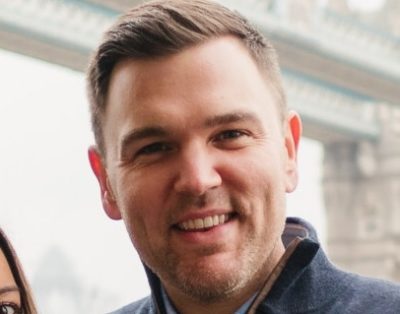 Skilling CEO Michael Kamerman commented,
"This fundraising round represents the beginning of the next phase of Skilling's growth as we further assert ourselves in the fintech industry. We are pleased to have several forward-looking investors from various countries committed to contributing to Skilling's long-term growth."
Skilling said that it will deploy its fresh capital to accelerate the recruiting of top talent and further advance its proprietary trading tech to remain adaptive in the ever-changing world of investing and online trading. Along these lines, we exclusively reported back in November that the company was hiring former OANDA UK CEO David Hodge, who will be joining Skilling in Q1 (following mandatory garden leave post-OANDA) as Skilling's new CMO.
The company's vision is to offer simple but robust technology that allows customers to navigate their trading and investments throughout the customer's financial life. This long-term vision with investments in a deep proprietary tech stack supported by some of the industry's brightest talent will accelerate Skilling's position within its current industry and beyond.
The capital raise comes after what management calls an exciting year for Skilling, as the company launched a number of products and services such as its introducing broker and affiliate program with a bespoke partnership portal adding functionality and transparency for partners, as well as the launch of the Skilling Copy platform, where customers can copy or follow thousands of trading strategies provided by other traders. In 2021, Skilling said it was one of the first brokers to offer trending products in light of the "meme trading" culture that captivated traders and the public throughout the year.
Skilling is somewhat of an interesting upstart in the Retail FX world. The broker was founded about 10 years ago by former Scandinavian partners in a company called Optimizer Invest – Henrik Persson Ekdahl, Mikael Harstad and Andre Lavold. The three hired former Google Sweden country director Anders Berglund as CEO in 2016, and Skilling formally launched as a CySEC-licensed entity in 2019. Mr. Berglund left around launch time, at which point Andre Lavold took over CEO duties, handing them over to former FXCM UK senior executive Michael Kamerman who joined Skilling about a year and a half ago.
Skilling is now managed from several locations including the southern Spanish resort town of Marbella where Mr. Kamerman is based, Cyprus, and London, where Mr. Hodge will head operations. It has been increasingly focused on "new age" products such as crypto trading and NFTs, recently adding trading in Fan Tokens.