Multi-bank FX marketplace operator MillTechFX, launched earlier this year by Millennium Global with backing from Sir Ronald Cohen, has announced that it has partnered with Investec Bank plc, the global bank and wealth manager, to provide fund managers with an innovative margin-free foreign exchange (FX) hedging solution. The MillTechFX-Investec partnership enables transparent best execution across 10+ counterparty banks, without the cash drag associated with having to fund initial and variation margin calls.
As assets under management (AUM) continue to grow rapidly in the alternative investment community, an increasing number of fund managers have adopted a global strategy for raising and deploying their capital. However, with average investment lifecycles for private debt funds lasting one to five years, and private equity fund terms being closer to ten, this introduces a long-term exposure to currency risk, usually hedged at the fund or share class level by the manager using FX forward contracts.
These FX forward contracts can be a significant drain on capital for alternative investment managers, with many banks requesting collateral to be posted upfront (initial margin) and on an ongoing basis (variation margin). This can lead to a cash drag on the funds, with AUM being held back to meet a margin call instead of being invested.
MillTechFX and Investec's new margin-free hedging solution aims to solve this issue by removing the need for fund managers to post initial and/or variation margin – and crucially without jeopardising best execution, ensuring total cost transparency. This frees up cash, enabling fund managers to invest more capital, increase operational efficiency and drive down costs for their investors.
Investec's credit appetite and commitment to the fund community, partnered with MillTechFX's independent multi-bank marketplace, provides fund managers with a more holistic, transparent way of trading, creating a new standard of best practice for FX hedging.
MillTechFX by Millennium Global delivers a fairer, more transparent and cost-effective FX execution and hedging solution, building on decades of experience from Millennium Global, which executes $600bn in annual FX volume and manages over $20bn in institutional currency mandates. With MillTechFX, fund managers can seek to significantly reduce their FX costs and operational burden with direct access to wholesale FX rates from up to 10+ counterparty banks and obtain transparent best execution.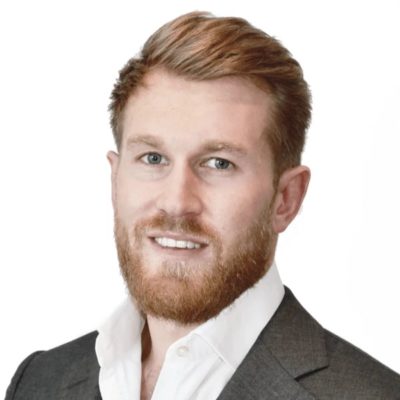 Max Dobson, Commercial Director of MillTechFX, commented:
"We are excited to be partnering with such a dynamic, global bank that is truly committed to providing an excellent service for its clients. Investec's credit appetite and balance sheet, combined with our independent multi-bank marketplace, will help managers significantly reduce their operational risk and costs while also enabling them to demonstrate best execution and best practice to their investors. This is the first of many strategic partnerships for MillTechFX, and we look forward to announcing more partnerships with innovative firms like Investec in the coming months."
Sebastian Wright, Risk Solutions at Investec, commented:
"At Investec, we have always focused on innovation to ensure our clients have access to industry leading solutions. As such, we are proud to be partnering with MillTechFX on this joint venture. The team at MillTechFX have impressed us from day one with their outsourced FX execution technology, providing fund managers access to a wide pool interbank liquidity with complete transparency and operational efficiency. By partnering, we believe that we can solve the constant trade off that clients face – that of obtaining the best market price or the best market credit terms – whilst also offering the best market practice post trade in Trade Cost Analysis."
MillTechFX was launched in mid 2021 by Millennium Global, one of the world's largest currency managers, as an independent, comparative multi-bank FX marketplace which reduces FX execution costs and operational burdens. The company has backing from a number of investors, including Sir Ronald Cohen, widely known as 'the father of British venture capital'.