Public.com today announced the addition of crypto trading to its offering. Members will be able to buy, sell, and hold crypto assets in the same app they use to manage their stock market portfolios. The offering will be rolled out to eligible members gradually over the next several weeks.
Members can now explore ten cryptos in the app: Bitcoin (BTC), Ether (ETH), Cardano (ADA), Dogecoin (DOGE), Litecoin (LTC), Bitcoin Cash (BCH), Stellar (XLM), Ethereum Classic (ETC), Dash (DASH), and Zcash (ZEC).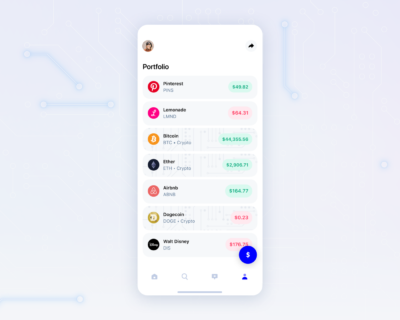 All Public.com members can find the cryptos the app offers via the Explore tab and will be able to see relevant information about each, add to Watchlist, and invest with as little as $1 when the feature is available to them.
Crypto holdings appear in the same section as your stock market portfolio, so you can see the full view of your investments on Public in one place. You can drag cryptos you own to your Long-Term Portfolio just as you would stock market investments you plan to hold onto for longer than one year.
Crypto investors on Public can also set Limit Orders for buying and selling. These self-directed parameters can help you buy and sell crypto at a specific price you set.
With so many investors interested in learning about crypto, Public has included contextual information in its product to help educate its members on the journey.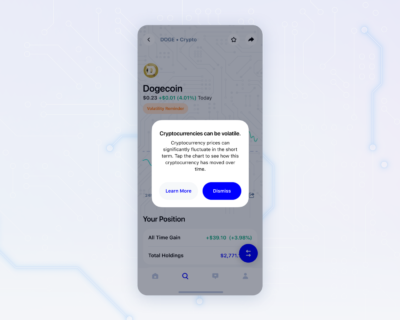 The prices of cryptos can be volatile in the short term and tend to follow different patterns than stock market securities. The app has added Volatility Reminders to crypto pages to ensure its members can make their own decisions with context. Volatility Reminders are an extension of the Safety Labels feature, which flag potentially risky stocks as per the SEC. This includes micro-cap stocks, leveraged ETFs, bankrupt companies, and highly volatile meme stocks.
Since cryptos are evaluated differently than stock market investments, Public has included deeper information on each crypto it offers. Tap into a crypto page to browse informational slideshows that share the founding story and thesis, recent headlines, and other pertinent information.
Public is also introducing the Crypto Club on Public Live, a weekly session that provides educational opportunities in the context of real-time events and trends happening in cryptocurrency and blockchain.
Crypto on Public is powered by Apex Crypto, which provides cryptocurrency execution and custody services.
Public provides a place for members to buy, sell, and hold crypto. Currently, Public does not provide a crypto wallet, but it says it understands that this is something that some of its members may want and is working toward this in the future.
Currently, Apex Crypto does not have a BitLicense in New York state, so the new feature will not be immediately available to residents of New York. Public's New York-based members will have the opportunity to view crypto pages and content in the app but they will not be able to trade until Apex Crypto obtains its BitLicense.