Swiss online trading firm Swissquote has updated its mobile trading app.
The solution now features a new and improved trade screen for cryptos. The screen displays prefilled limit prices and offers a slider for easy quantity input.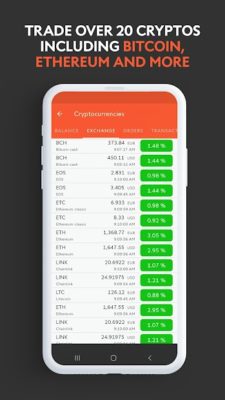 The app offers access to prices, graphics and financial information for a variety of trading products. It provides notifications about prices, news, and executed orders. Traders can also create and personalise lists of their favourite products and monitor their daily or historic evolution with the help of clear graphs.
Users of the app get to choose between Swissquote's two entities, Swissquote Bank SA based in Switzerland and Swissquote Bank Europe based in Luxembourg.
Swissquote Bank SA offers access to 3 million products on 60 stock exchanges including Stocks, ETFs, Funds, Bonds, Structured products, Options & futures, Cryptocurrencies, Thematic investments and more.
Swissquote Bank Europe SA offers access to 100,000 products on 18 global markets including Stocks, ETFs and clean Funds. Hold your cash and settle trades in 22 currencies.
As a pioneering bank and Swiss leader in online financial services, Swissquote Bank offers innovative solutions and analysis tools tailored to the different needs and expectations of its clients.
Swissquote has been regularly expanding its cryptocurrency offering. In September 2021, for instance, the company added Solana to the crypto lineup. In July, Swissquote added Polkadot to its crypto offering.