Broker tech provider HokoCloud has announced that it has partnered with Retail FX firm Multibank Group, to enable MultiBank to include social trading in its portfolio of offerings.
The HokoCloud solution will allow clients of Multibank to leverage HokoCloud's copy trading platform to discover the top trading strategies of experienced traders, based on their ratings, trading history, and other indicators. With access to information in real-time, Multibank will be able to offer clients a powerful way to make informed trading decisions.
HokoCloud's copy trading platform allows cross-platform compatibility with MT4 and MT5. This will allow Multibank Group to offer both MT4 and MT5 traders access to social trading. Traders can use HokoCloud's platform to replicate tried and tested strategies of expert traders on their own charts, automatically from anywhere, irrespective of the broker they are affiliated to.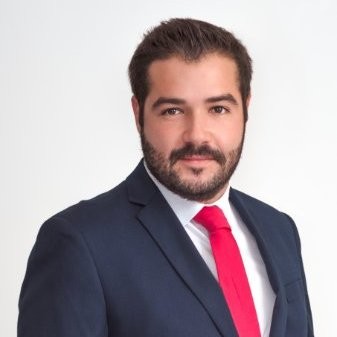 Speaking about the partnership, Rui Gago, CEO of HokoCloud commented,
"We are delighted to welcome a true global trading brand within our Social Trading ecosystem. This partnership highlights the global appeal of HokoCloud's platform as a leading multi-broker platform, where traders and investors from all over the globe can trade together, independently of the broker or platform they use. We are delighted to provide this solution entirely free of cost to all Multibank MT4 and MT5 account holders."
‍HokoCloud's state-of-the-art integration with brokers provides traders easy-to-understand, secure, and transparent copy trading opportunities. The platform includes built-in risk management tools, powered by AI, to help users better manage their portfolios, based on their chosen risk/reward ratios. Traders can manage multiple accounts on the same platform simultaneously, leading to convenience and enhanced trading experiences. HokoCloud offers support in multiple languages, including French, Portuguese, Italian, Russian, and Arabic. The platform is powered by fully dedicated VPS resources, Intel Skylake processors, DDR4 RAM, anti-crash monitor, platform auto-starter, and web connector for a secure and stable trading journey.
The company added that a social network for traders, like the one offered by HokoCloud, is especially useful for beginner traders, helping them identify meaningful trading opportunities. Traders can connect with peers and learn from and copy the investment strategies of the most successful players in the industry. Following the top traders can make understanding the markets easier and less time-consuming.
As experienced traders usually have a better sense of risk management, by following them, new traders can learn more about their risk appetite and how to protect their own investments. They can expand beyond forex trading, into indices, stocks, commodities, and cryptocurrencies, enabling portfolio diversification. This also helps traders avoid emotions when trading.
Not only beginners, but expert traders can also use the platform to increase their follower base. By sharing useful trading tips and strategies, they can become mentors or influencers in the industry, monetizing their activities, if they wish to.
The idea is highly popular among young investors today, who have a propensity to access social media for crucial decisions. They want fast information at their fingertips and appreciate social affirmation. Via HokoCloud, they can connect with a global community of traders, and create strategies based on their feedback.
A huge number of millennials and Gen Z traders entered the financial markets since the onset of the Covid-19 pandemic, to take advantage of market volatility and earn additional income. By providing an advanced copy trading platform, Multibank now has the opportunity to tap into the needs of this growing customer segment.
Both MetaTrader 4 (MT4) and MetaTrader 5 (MT5) are among the most popular trading platforms in the market today. While MT4 is a sought-after platform for forex trading, MT5 supports multi-exchange trading and superior back testing. However, strategies suitable for MT4 might not always work on MT5. This limits opportunities for traders and brokers. HokoCloud's social trading offering is independent of any trading platform. All the strategies traders discover can be applied on both MT4 and MT5. Both these platforms also offer multi-device compatibility. This creates a larger marketplace for brokers to offer their services.
HokoCloud clients in the FX space include Equiti Group, CFI, FXPrimus, and Hantec Markets.