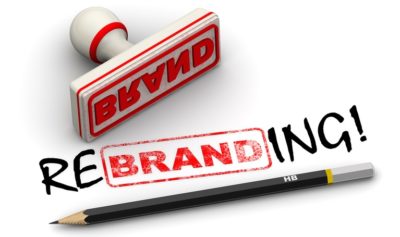 It was rebranding week in the FX sector, with two of the better known Retail FX/CFD brands in their respective markets, Vantage FX and ETX Capital, deciding to shake things up and change their respective brand names. But, it seems, for different reasons.
How will Vantage FX and ETX Capital now be known? What is behind all the rebranding? Read on below…
There was lots more to report including a brewing bidding war for Finalto/Markets.com operator Playtech, senior executive moves involving OANDA and Dukascopy (both reported exclusively at FNG, and then copied on other blogs), a possible split of CMC Markets, plus as noted lots more.
Some of the most read and commented-on FX industry news stories to appear over the past seven days on FNG included:
---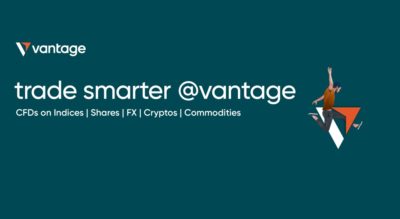 Vantage FX rebrands as Vantage. Leading Australia based online broker Vantage FX has announced that it has rebranded as Vantage. The move emphasizes the breadth of Vantage's platform which offers CFDs on Forex, Indices, Shares, Commodities, and Cryptocurrencies – signaling the multi-asset offerings of the platform beyond Forex. The company said that the rebrand is a key component of Vantage's ongoing global expansion strategy to deliver unparalleled experience on multi-asset products and provide the tools for both established and emerging markets to ensure better execution on trades. In order to facilitate this, Vantage has invested in significant upgrades to its technology including improvements to its app such as enhanced interface, access to daily market analysis and localised payment solutions particularly beneficial to users in emerging markets.

ETX Capital to merge its brand with Oval. Retail FX and CFDs broker ETX Capital has announced that it will be integrating its brand with the recently acquired Oval Money savings app. Oval and ETX Capital said that they plan to form a unique brand, focused on financial innovation and inclusion. Effectively, we understand that the "ETX Capital" brand – one of the longest standing and known brands in the UK online trading scene – will be phased out in the coming months, and merged with Oval. Following a recent transition period, Oval said that it continues on its mission to make finance more consumer-friendly, now with an expanded team and powerful new technologies. Oval said that it is completing the integration with ETX Capital, and restated its ambitious plans for the future.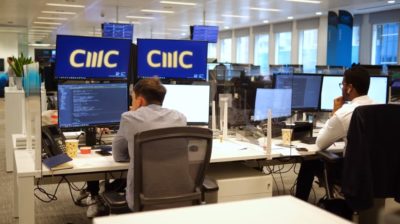 CMC Markets confirms evaluation of business split. Following recent media reports, the Board of CMC Markets Plc (LON:CMCX) today confirmed that it is in the very early stages of evaluating the merits of a managed separation of the leveraged and non-leveraged divisions of the Group in order to unlock shareholder value. The Review is consistent with the Board's continuous evaluation of strategic opportunities to maximise shareholder value. On 10th June 2021 the Group announced with its full year 2021 results that as part of its strategy beyond leveraged trading (CFDs), it will be launching its new UK investment D2C and B2B platforms next year, offering investment products, physical shares, tax wrappers and third party funds.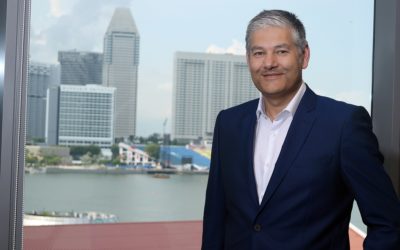 Exclusive: David Hodge to join Skilling as CMO. FNG Exclusive… Further to our (exclusive) report from yesterday that longtime OANDA executive David Hodge was leaving the company, FNG has now learned that Mr. Hodge will be joining Retail FX and CFDs broker Skilling as that firm's new Chief Marketing Officer (CMO), and effective "#2" to Skilling CEO Michael Kamerman. The appointment will only become official and effective in early 2022, following a brief gardening leave period for David Hodge, after he finishes up his existing commitments with OANDA, as we noted in our earlier article. Skilling is now managed from several locations including the southern Spanish resort town of Marbella where Mr. Kamerman is based, Cyprus, and London.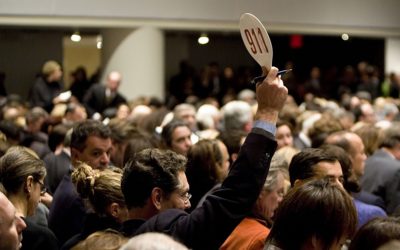 Playtech bidding war heats up, then cools down. The bidding war for in-play online gaming tech and financial services provider Playtech plc (LON:PTEC) just cooled off a bit, with potential Playtech suitor Gopher Investments formally announcing that it now does not intend to make an offer for the company. Playtech agreed to a friendly sale of the company to Australia based Aristocrat Leisure Limited (ASX:ALL) for 680p per share, or £2.1 billion (USD $2.8 billion), in mid October. However two potential suitors emerged for Playtech after that deal was announced – Hong Kong based Gopher, which had earlier agreed to buy Finalto from Playtech, and more recently a group led by former Formula 1 owner Eddie Jordan and ex Ladbrokes executive Keith O'Loughlin.
Top FX industry executive moves reported at FNG this week included:
Sofian Berrahal