Normally on the giving end of citations, warnings and fines, Cyprus regulator CySEC was on the receiving end this week. European financial regulatory oversight body ESMA made a first-of-its-kind move, in issuing a list of "shortcomings" it found at CySEC, following a review of a number of the countries which host licensed brokers that provide a lot of "cross-border" services, i.e. Retail FX and CFD brokers.
What shortcomings did ESMA list for CySEC?
What recommendations did it make to CySEC?
Read on below.
Also this past week at FNG…
What led to a $265 million loss for 2021 at eToro?
Which known iGaming affiliate compliance solution provider is launching a system targeted to Forex, CFD and crypto brokers?
Why is the FCA looking to shut down all crypto / Bitcoin ATMs in the UK?
Answers to these questions, and a whole lot more, appeared first or exclusively this past week at FNG. Some of the most read and commented-on FX industry news stories to appear over the past seven days on FNG included:
---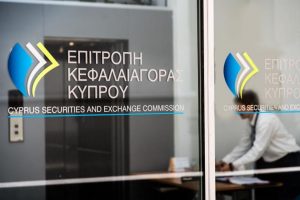 ESMA issues recommendations to CySEC. Cyprus financial regulator CySEC took one "on the chin" Thursday, with pan-European regulatory overseeing body ESMA scolding CySEC. ESMA said that this was a first-of-its-kind move, following a review of countries whose regulated brokers do a lot of cross-border business – such as Cyprus, Malta, Germany, and Netherlands – i.e. those hosting a ot of Retail FX/CFD brokers. The European Securities and Markets Authority (ESMA) announced a set of recommendations to the Cyprus Securities and Exchange Commission (CySEC), the first time ESMA has issued such recommendations to a National Competent Authority (NCA).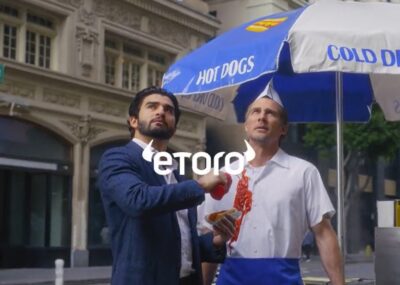 eToro posts 2021 Revenues of $1.23B, Net Loss $265M. Social trading focused online broker eToro has released its financial results for 2021, indicating that the company continued to grow although at a fairly steep cost. eToro reported Revenues (or what it calls Total Commissions) of $1.234 billion in 2021, more than double the $602 million it took in during 2020. eToro reported a Net Loss of $265.7 million in 2021, versus a profit of $82.9 million in 2020, as Marketing expenses more than doubled from $229 million to $524 million, and the company saw Personnel related expenses balloon from $37 million to $238.6 million. The second half of 2021 was much slower at eToro in terms of number of trades, as the Meme Stock frenzy and crypto surge drove activity in Q1 and Q2, respectively.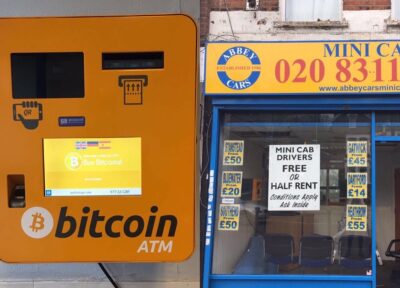 FCA takes aim at illegal crypto ATMs operating in the UK. UK financial regulator FCA has announced that it has warned operators of crypto ATMs in the UK to shut their machines down or face enforcement action. Crypto ATMs offering cryptoasset exchange services in the UK must be registered with the regulator, and must comply with UK Money Laundering Regulations (MLR). None of the cryptoasset firms registered with the FCA have been approved to offer crypto ATM services, meaning that any of them operating in the UK are doing so illegally and consumers should not be using them. The UK's Upper Tribunal recently ruled against Gidiplus, a firm offering crypto ATM services, which wanted to continue trading, pending the Upper Tribunal's determination of its appeal against the regulator refusing its application for registration under the MLRs.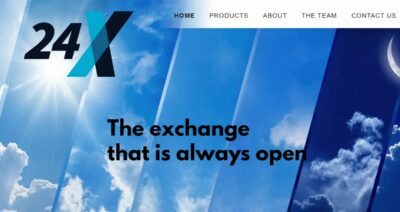 24 Exchange raises additional $7M from Morgan Creek, Aspire, Blackwells, HNW investors. Just three months removed from a $14 million capital raise led by Steve Cohen's Point72 Ventures, "always open" institutional multi-asset trading venue 24 Exchange announced that it has raised an additional $7.025 million in funding led by Morgan Creek Digital, Aspire Financial, Blackwells Capital LLC and several individual investors. The company said that this funding round will help further expand 24 Exchange's multi-asset trading platform to encompass additional asset classes, including cryptocurrencies and equities for institutional market clients. 24 Exchange also announced that on February 24 the volume of FX NDF trading on its institutional grade platform surpassed $1.2 billion.
Top FX industry executive moves reported at FNG this week included: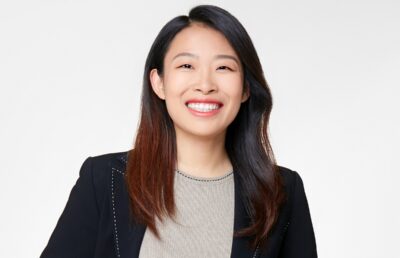 Joy Li