Coinbase Financial Markets Inc has applied for a registration as Futures Commission Merchant (FCM) with the United States National Futures Association (NFA).
A check conducted by FX News Group has shown that the status of the applications of Coinbase Financial Markets Inc as an FCM and an NFA member has been pending since September 15, 2021.
The list of principals starts with Coinbase Global Inc, which owns 10% or more financial interest in Coinbase Financial Markets Inc.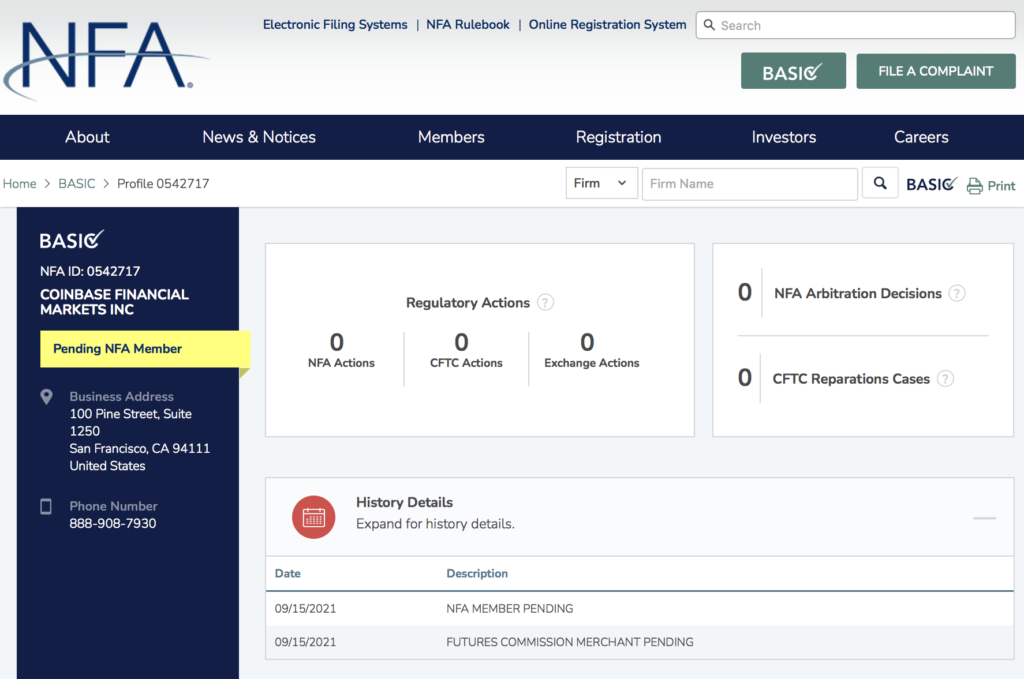 Via its Twitter feed, the company disseminated the following message:
"Today, Coinbase filed an application with the NFA to register as an FCM → Futures Commission Merchant.

This is the next step to broaden our offerings and offer futures and derivatives trading on our platforms".
The application is filed as Coinbase has announced that the Securities and Exchange Commission (SEC) has plans to sue the company over its Lend program. The SEC has given Coinbase what's called a Wells notice about the planned Coinbase Lend program. A Wells notice is the official way a regulator tells a company that it intends to sue the company in court.