FCA regulated multi-asset liquidity solutions provider BidX Markets has announced it has received investment from non-bank market maker Solid, in a step towards building a strategic partnership between both financial institutions. Solid, one of the leading ultra-low latency multi-bank ECN providers and BidX Markets will work in collaboration to benefit from both firms longstanding industry expertise.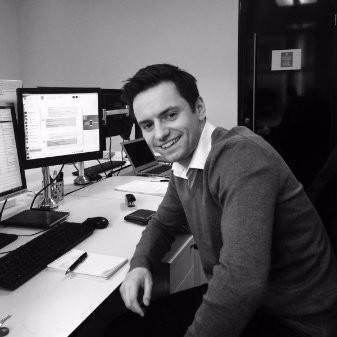 Simon Blackledge, CEO and Founder of BidX Markets said:
"The decision to welcome new partners was taken to prepare BidX Markets for its next growth phase and help us support our rapidly expanding institutional client base. As the market becomes increasingly more competitive, it is so important to find an edge which will help enhance our service offering to clients and provide true value. We are very pleased to be working so closely with the Solid team and believe this partnership will allow us to compete at the highest level."
Diego Baptista, Director at Solid commented:
"We are delighted to be working with Simon Blackledge, CEO and Founder of BidX Markets and his entire team that is quickly expanding. This strategic partnership and the investment we have made into one of the up-and-coming trading solutions providers will open new opportunities for both firms within the online trading industry. BidX Markets and its team, have an outstanding reputation which we're proud to be associated with."
As part of the partnership, BidX Markets will provide their clients with full access to Solid global institutional FX liquidity and technology. In addition to this, the firms will offer liquidity management services and detailed breakdown of trading activity and mark outs.
BidX Markets is a global FCA regulated multi-asset liquidity solutions provider. The company provides tailored access for brokers, asset managers and funds to industry leading Tier 1 liquidity, connectivity, and distribution services.
Solid is the leading non-bank market maker and the only true multi-bank ECN in mainland Europe for the institutional foreign exchange market. Solid is backed by renowned top Tier 1 banks as central counter party for clearing and settlement and continues to set the standard with deep liquidity, complete anonymity, no executions fees and their innovative proprietary matching engine & superior technology.